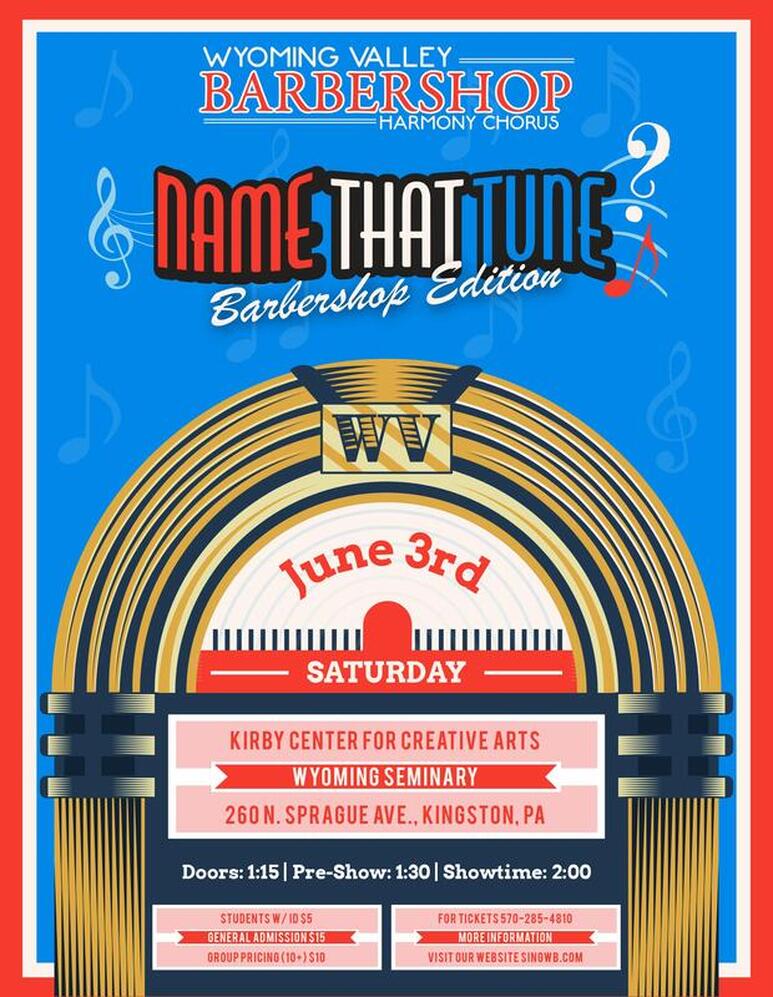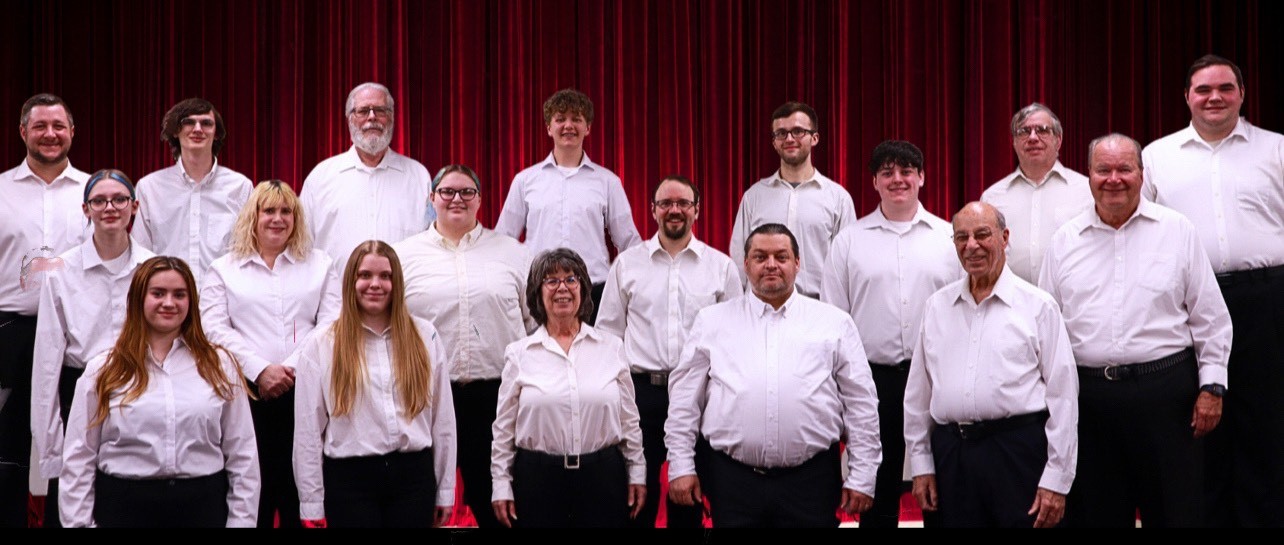 March 27, 2023
​
If you enjoy singing and would like to explore one of the local options, the Wilkes-Barre chapter of the Barbershop Harmony Society will host a special 'Harmony Guest Night' on July 11, 2022 at 7:00 pm at the Brooks Estate Community Center, Wesley Village, Pittston.​

Activities will include vocal, physical, and mental warm-up, chorus will be preparing for a presentation and going over current repertoire.

The chorus is open to area men and women who like to sing four-part A Capella harmony. For more information, call 570-285-4810 and leave a message and we'll get back to you.

Our website is www.singwb.com or Facebook at (20+) Wyoming Valley Barbershop Harmony Chorus | Facebook.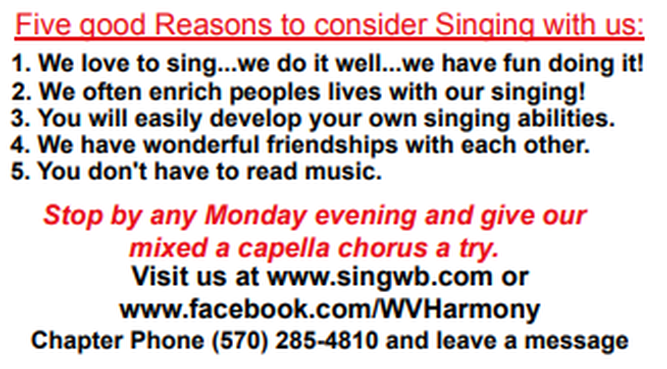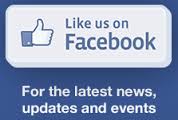 The Wyoming Valley Barbershop Harmony Chorus was organized in 1952. We are a group of singers, of every gender, age and profession, that meet routinely on Monday nights for singing and friendship. Our Barbershop Quartets and Chorus provide entertainment and community service all over the Greater Wyoming Valley in Northeastern PA. We bring a smile to people at conventions and hospitals, businesses and homes, to name a few. Barbershopping has more than 25,000 members in the United States and Canada and over 800 chapters just like ours.

Mission

Our Mission is to provide a place for all singers in Northeastern PA to enjoy the fellowship and harmony of the Barbershop style.

Vision

We aspire to preserve for our members and for all future generations of prospective members the sacred right to seek haven from the burden of their daily cares through the indulgence in old-fashioned vocal, choral, and quartet harmony.